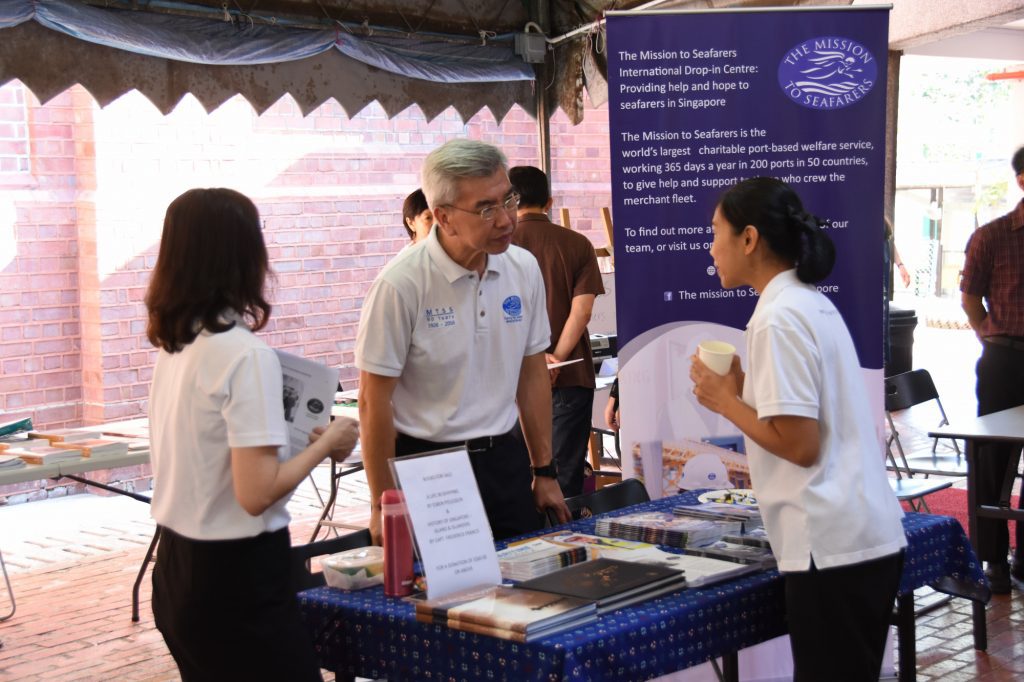 Our goal is to enable St. George's to play its part in the Great Commission of our Lord Jesus Christ in making disciples of all nations (Matthew 28:19-20).
We do this, through the Parish Plan which includes:
    teaching and discipling people of all nations at St. George's Church;

    praying for the needs of the world;

    providing opportunities for local outreach and missionary service;

    providing financial and pastoral support for missionaries whom St. George's Church supports; and

    expanding outreach programmes and administering financial support for these programmes.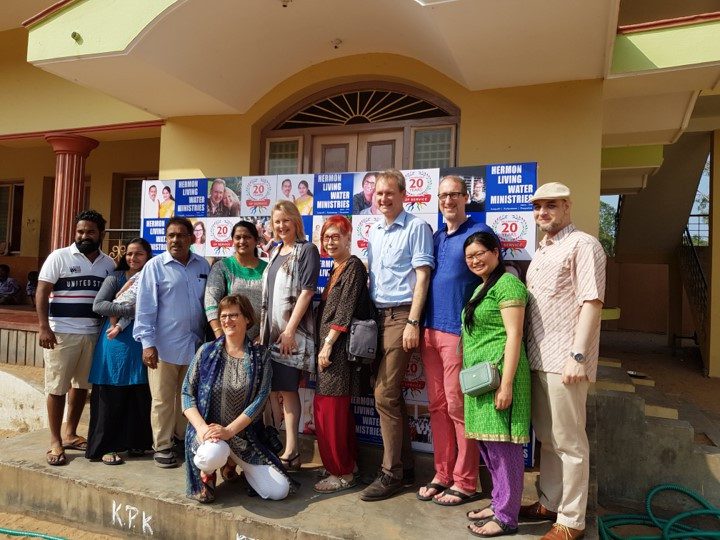 Central to our mission is the call to promote the gospel in Singapore and beyond by drawing people to faith in Jesus Christ. For this reason, St. George's actively supports evangelism and partners with various outreach activities in Singapore and other parts of the region.
St Georges has a close relationship with Laos, one of our important near neighbours, through the ministry of  ARDA (Anglican Relief and Development Agency)  and CHS (Church of the Holy Spirit)
CHS (Church of the Holy Spirit in Vientiane)
The Church of the Holy Spirit is a vibrant congregation in Vientiane serving the international community based in the capital. The Church is made up of a stable core of foreigners living and working in Vientiane and numbers are augmented by tourists and those visiting with a view to serving in this needy country. The Church is led by Pastor Tony Paton and he is ably assisted by gifted lay members. There is active and growing ministry to adults and children alike. Corporate worship is held on Sunday mornings at 10am. The Church also seeks to help the local community, through supporting initiatives for better health, education and prisoner welfare.
For CHS website, click here
ARDA (Anglican Relief and Development Agency)
ARDA has a business license to operate in the field of education. ARDA started with a small language school in Vientiane in 1992 and now has 6 centres. There are 4 Language Centres – one in the capital Vientiane, one in the north at Luang Prabang, one in Savannakhet and one in the south at Pakse. There is also a Skills Centre for rural young people on the outskirts of Vientiane and a Hope Centre for street children in the Capital.
ARDA aims to provide quality education, especially to the poor and disadvantaged. The ARDA centres are staffed by gifted and committed people who not only teach language and skills to Lao people, but reach out in love and service.
St Georges is committed to support all that God is doing through the ministry of CHS and ARDA by regular prayer.
If you are keen to know more of St George's work in Laos or would wish participate in the church's committments there, please contact our church administrator at: admin@stgeorges.org.sg
St. George's has been active in taking the good news of the gospel to the people of Cambodia through missionary work and church planting since 1993. Originally established in the capital, Phnom Penh, ministry in Cambodia has now spread to four other major centres through the power of God's grace.
The devastation of Cambodia under the Khmer Rouge regime is well known. Millions lost their lives between 1975 and 1979, a period during which Christianity was illegal. In April 1992, Prince Norodom Sihanouk (later King Norodom Sihanouk, the late father of the current King Norodom Sihamoni) agreed to the request of the Archbishop of Canterbury and gave his permission for the free exercise of the Anglican Ministry throughout Cambodian Territory. This is a timeline of the events since then: 1993: Rev John Benson was appointed as the first Dean of Cambodia and Cambodia became a part of the Diocese of Singapore.
1993: A derelict villa was purchased in Phnom Penh and this was rebuilt as The Church of the Lord Jesus Christ our Peace. Rev. Donald Cormack was the first Priest-in-charge.
1996: Rev. Mok Wai Mung replaced Rev Cormack.
1999: Rev. Tit Hieng was ordained as the first Cambodian priest
2003: Rev. Mok Wai Mung took over from Rev Dr. John Benson as the Dean of Cambodia.
2007: Rev. Mok returned to Singapore, and Rev Tit Hieng and his team assumed leadership responsibility.
2016: Rev. Steven Seah (Associate Dean – Cambodia) moved to Phnom Penh to lead ministry for the Deanery.
Today: In addition to the Church in Phnom Penh there are active churches or ministries in Svay Rieng, Takhmau, Kampong Speu, Pursat and Kandal.
The primary Anglican church in Cambodia is the Church of the Lord Jesus Christ our Peace in Phnom Penh. This Missionary Parish comprises a Khmer congregation, an English congregation and three Chinese congregations. There is also a Chinese Outreach in the city, and a daughter congregation, which meets at Takhmau, to the south of Phnom Penh. Sunday schools and youth ministries are run in all these places. A number of Cambodians have come to Christ while working in Phnom Penh, and taken the Word home with them to their villages. As a result, the ministry has spread from Phnom Penh to four other major centres:
To the East: Svay Prahoot Village in Svay Rieng Province
A facility has been established here which is used both for worship and as an office and residence for the local pastor. Weekly worship and Sunday School are now held, and it is hoped that a youth group and some house groups in nearby villages will soon commence.
To the West: Kampong Speu Province
Work is underway in four different villages located within a 10km radius of this provincial town. The work has been growing especially amongst the children. Worship meetings are held every Sunday in one of the villages, and a site has been identified for a church building.
To the North: Ksaet Borei in Pursat Province
Permission has been granted from the authorities to work in three communes in Pursat, and Sunday services are now held weekly in a new worship facility. The work continues to grow and expand to other villages and to the district town, Liek.
To the South: Preh Kraom Village, Takeo Province
10-15 adults regularly attend Bible Study, and more than 100 children attend the children's ministry. Work here prioritises the raising up of committed Cambodian Christian leaders. To date, we have one ordained priest, five full-time workers and four Bible School trainees.??For further information on the history of the church in Cambodia, Rev Donald Cormack's remarkable book "Killing Fields, Living Fields" is highly recommended. It is published by OMF International and is available in a number of bookshops in Singapore.
Activities and Ministries
Church Services
In Phnom Penh there are five worship services on a Sunday, in Khmer, Chinese and English, in addition to a Youth Ministry service in Khmer. The Churches in the provinces all have weekly worship services on Sunday conducted in Khmer.
Sunday School
All of the Churches conduct Sunday School activities, which are always well attended. They are preceded by training sessions for the Sunday School leaders.
Bible Studies
Weekly Bible Studies are held in Phnom Penh and the provinces.
Hospital Service
A weekly hospital service is held in the Zhong Shan Hospital in Phnom Penh.
Church Functions
The Church conducts essential Christian functions, including baptisms, confirmations, weddings and funerals.
If you would like to make a contribution to the work of our missionary team in Cambodia, there are a number of convenient ways to do so. Please contact either the Church Office at 6473 2877 or email admin@stgeorges.org.sg