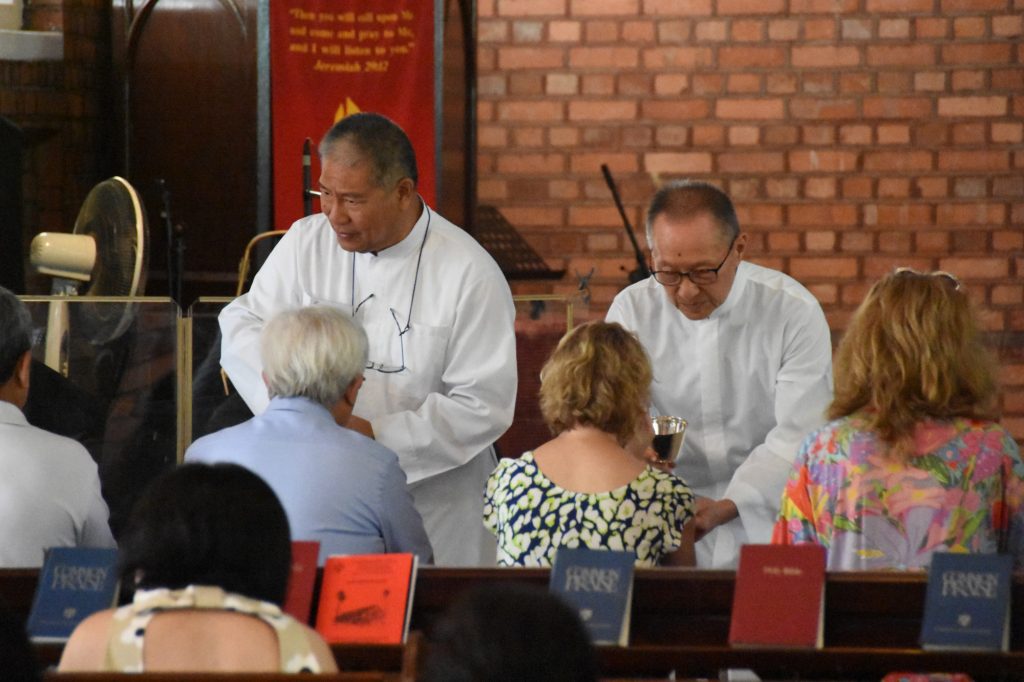 In obedience to the command of our Risen Lord to: "make disciples of all nations" (Matthew 28:19)
St. George's is committed to serve by proclaiming and promoting the gospel of Jesus Christ to all. This is an integral part of our mission to present "every person complete in Christ".
Proclaiming the gospel (Evangelism) is simply, telling the gospel. The gospel is the good news from God about His Son, Jesus Christ, who died for our sins, was raised to life, and will return on the Last Day as Judge of all and to vindicate those who put their trust in Him. As part of our proclamation, we invite response, that those who hear will turn to God in repentance, believing in Jesus as the One who has saved them from the judgment through His death on the cross.
St. George's is an international Anglican church that is part of the Diocese of Singapore. Our community comprises members from Singapore and many other countries. We are bound together by a common desire to follow Jesus Christ, and to seek out God's purpose for our lives.
So whether you are new to Singapore, are contemplating a move here, or are simply passing through, we invite you to participate in the life of our community.  If you're looking for a church, read more about us here.
We meet every Sunday at 8.00 am, 10.00 am and 5.30 pm. Find out more about the facilities for children and families and where you can connect with others in your stage of life through small groups.  We also offer many different ministries which allow you to connect and serve others.  Going through a difficult time? Need someone to talk to or pray with we are here to help.
When you decide to join one of our Sunday morning services, be sure to check out the Welcome Corner. It's a quick opportunity for you to meet us, ask questions and get settled in.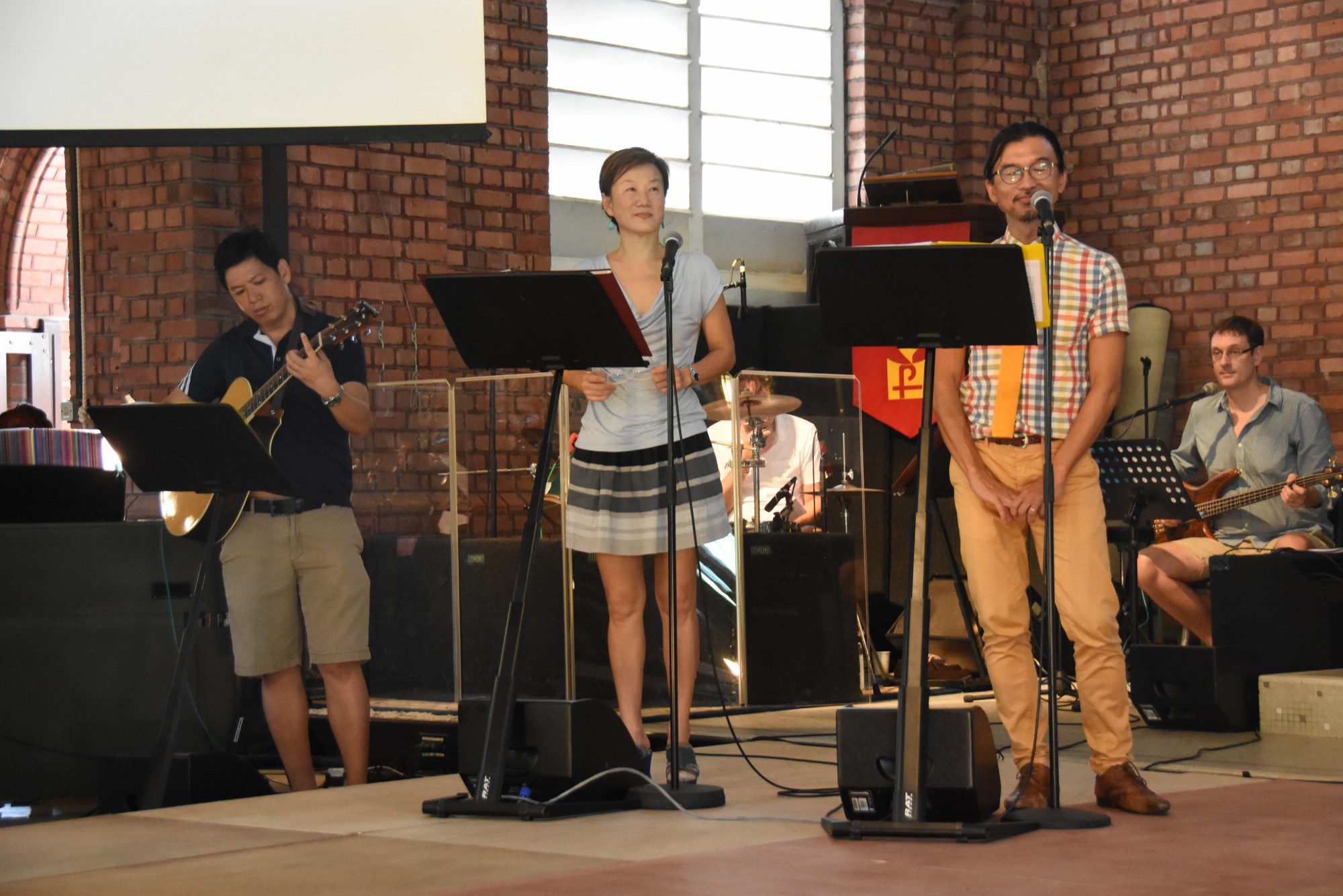 Music is an important part of our Sunday worship. We sing a wide range of songs, from traditional hymns with a choir and organ at our 8:00 a.m. service to the latest modern Christian songs, sourced from around the world, at our 10:15 a.m. and 5.30 p.m. services.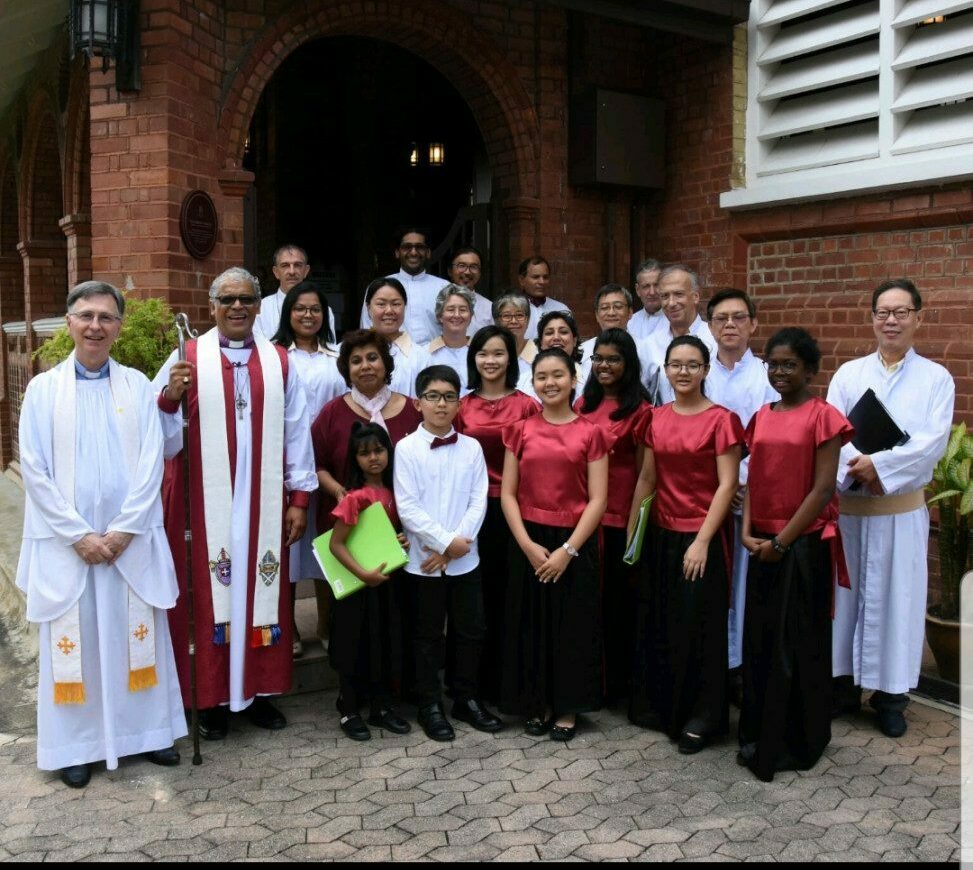 We also have special events through the year, including at Easter and Christmas, when we might assemble a large choir, a string orchestra or a jazz ensemble. Our philosophy is to sing songs that engage us intellectually and emotionally, and we encourage people with musical gifts to get involved in helping to lead God's people as we praise him together.
For more information about the Music Ministry please contact us by calling the Church Office on 6473 2877 or contact us.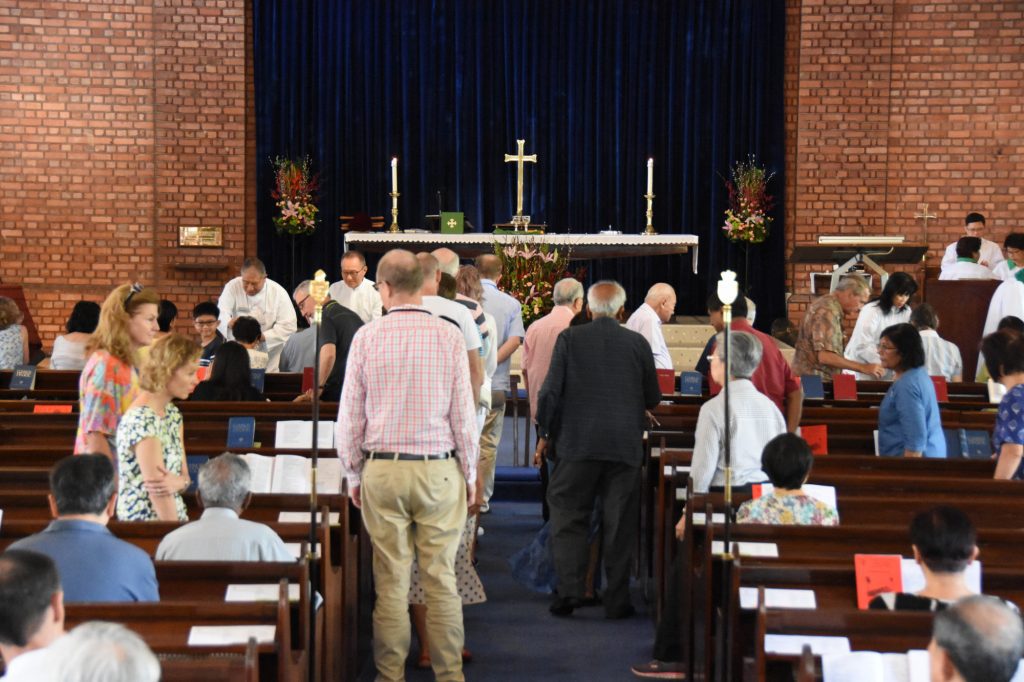 The Sanctuary Guild team is responsible for the preparation of the credance and communion tables for the Holy Communion services. The team maintains the linen and vessels used for the sacraments, in addition to the upkeep of items such as candles, church brass and lots more.
WOULD YOU BE WILLING TO LEND A HAND?
Holy Communion services are held every Sunday at 8.00 am, on the third Sunday at 10.15 am and on other holidays. Assistance to help in the preparation of these services is required. Members are rostered according to their availability.
We are always looking for new members who can spare an hour or two to ensure that St. George always looks its best. Clean up days are organised several times a year. Dusters and other materials will be provided. For more information please contact us by calling the church office on 6473 2877 or contact us.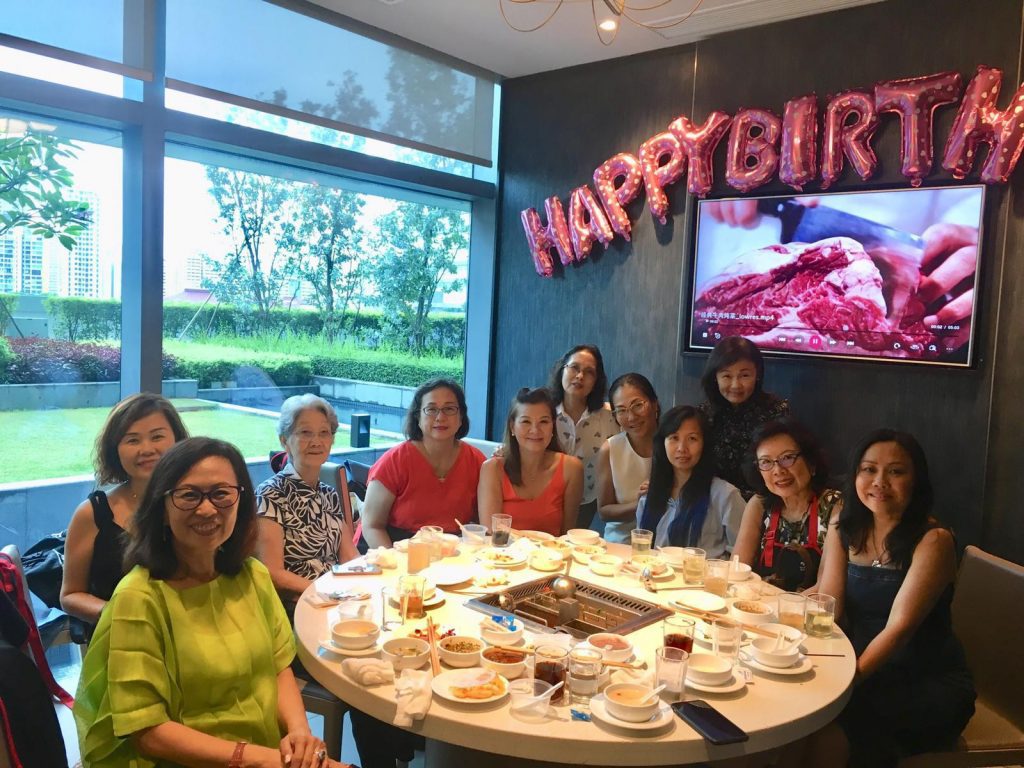 "See how the lilies of the field grow. They do not labour or spin. Yet I tell you that not even Solomon in all his splendour was dressed like one of these."
Matthew 6:28-29
St. George's Flower Ministry seeks to praise, worship and serve God through flowers, and to encourage fellowship among ministry members.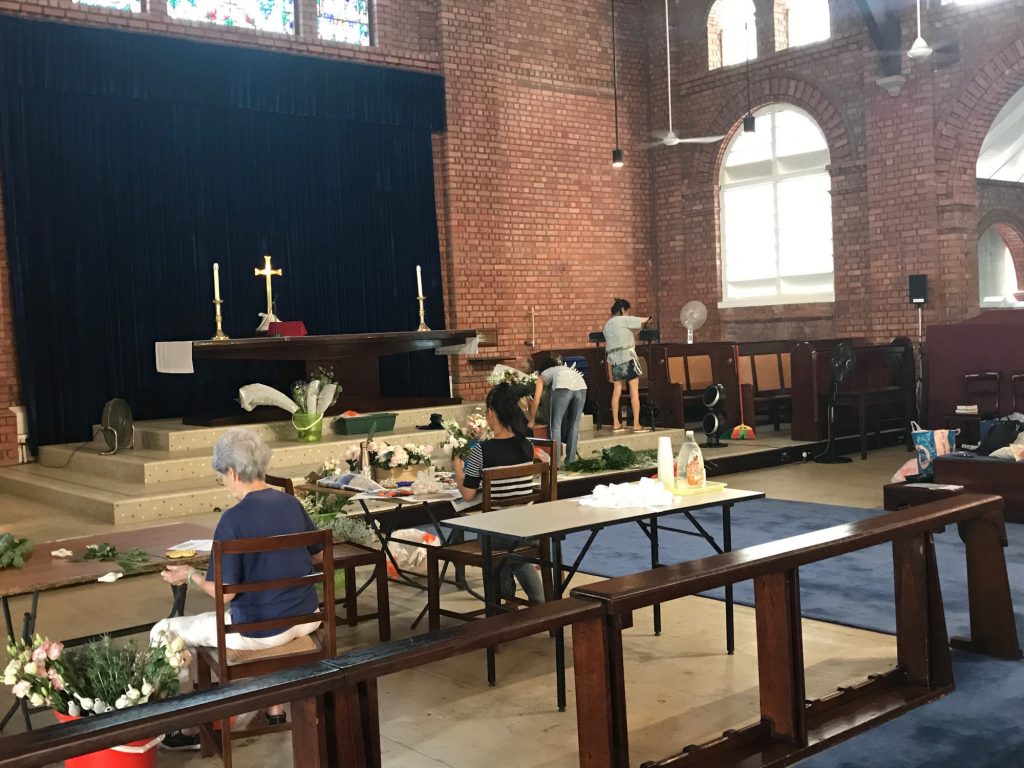 We work together with the Japanese floral team which does the floral arrangements once a month. As a community we:
Organise floral arrangements for Sunday services;
Arrange flowers for Weddings and other special events;
Enjoy Fellowship meetings with the Japanese team; and
Hold an annual Christmas sale in aid of the Mission field.
WOULD YOU LIKE TO GET INVOLVED?
If you would like to get involved with the flower ministry, we would love to have you. A floral roster is planned every three months, with three members working together on either a Friday afternoon or Saturday morning. We ask only that you commit to at least two floral arrangements every three months.
Don't worry if you don't have any experience, our team leaders will teach you everything you need to know. So young or old, experienced or not, you will be very welcome.
If you would like to find out more about how you can get involved in the church flower arrangements, please call the church office on 6473 2877 or contact us.