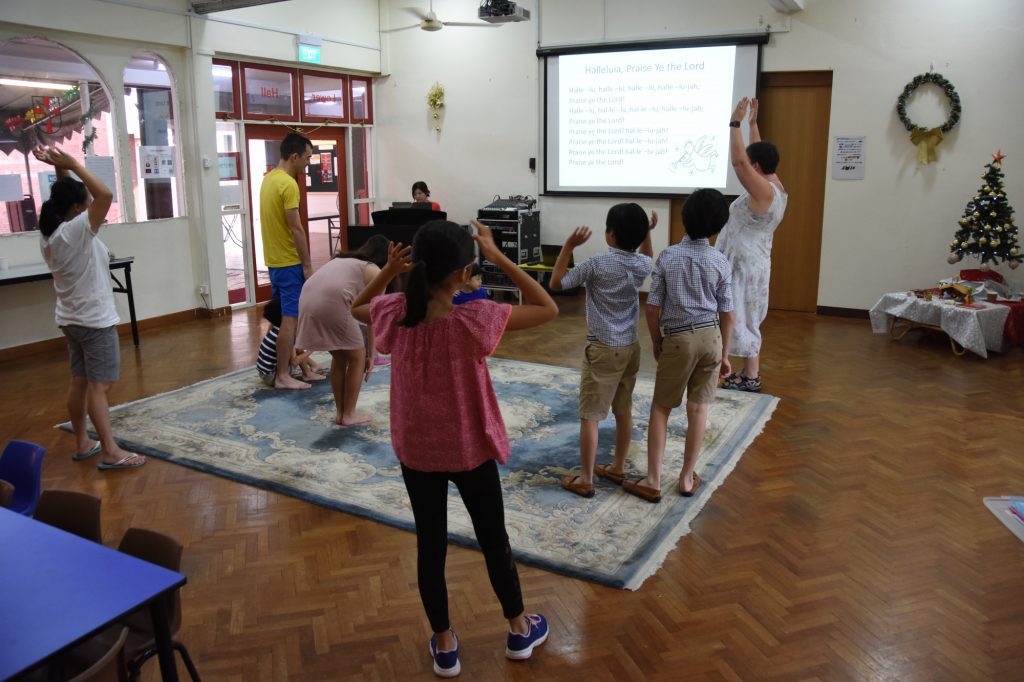 Held during both the 8.00am* and 10.15am services for children aged between 3 and 11yrs. * Pls note that 8am Sunday School is suspended from 3rd Oct 2021 until further notice.
Sunday School is organised by age groups:
Our Sunday School curriculum is taken from Youthworks called Click. It is Bible-based and child orientated. It is subdivided into modules to cater for different levels of child development as follows:
Yellow Click for 3-5's is called "Serious Play". It introduces them to the Bible and helps them grow in their faith. It is play with a purpose.
Blue Click 6-8's is called "Adventure". It helps them grow in their knowledge of God and their faith in Jesus – the greatest adventure of all.
Red Click for 9-11's is called "Over the Top". It is geared to those who enjoy learning and seeing things in new interesting ways. This module aims at extending their knowledge of God and their faith in Jesus.
Each Click level runs a 10week programme with a specific focus for eg: What has God done for his people?
Further information on the Click programme can be found at CEP kids@church.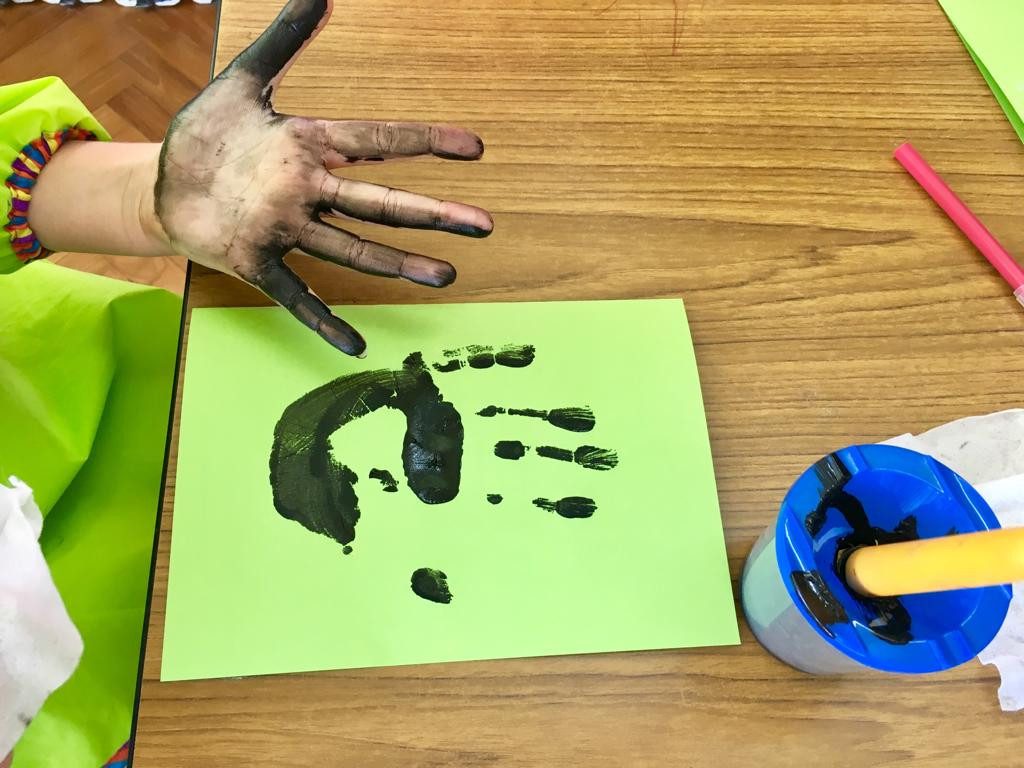 We welcome even our youngest members. During 8.00am and 10.15am Sunday morning services, the vestry is available for you to take your baby/babies aged 0 – 2 years. It can be found to the left of the church as you face the communion table. The vestry is air-conditioned and has an audio link to the church so you can follow the service. Please bring your own books, toys and stationery to keep you and your child safe.
Special Events – Special events for children are held at different times during the year. We take part in the Christmas Celebrations and produce a Nativity Play in December. We also have 2 all-age services on Christmas Eve. We run a holiday programme for Sunday School during the summer.
For enquiries and updates, please visit our what's on page.
Safeguarding of Children and Vulnerable Adults
The frenetic pace of life in Singapore and work demands coupled with the stresses of life, all place tremendous strains on family relationships and on individuals.
St. George's Church, utilises both the professional expertise of the psychologists and counsellors within our congregation and the caring, listening ears of the 'lay' counsellors in our midst to help all who seek care. 
If you need someone to talk to or pray with we are here to help.
Note: All pastoral care requests are strictly confidential and will be submitted only to our pastoral care contact person.
Please contact us.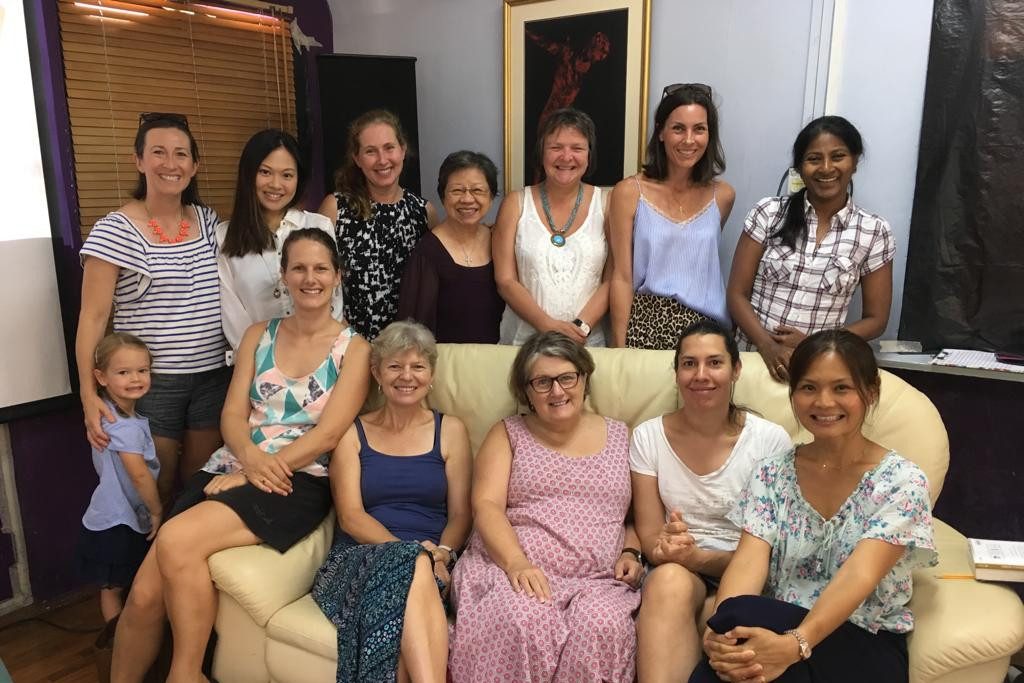 Our aim is to offer opportunities for women at St. George's and beyond to be built up in their faith,
to be equipped to serve and to enjoy fellowship with one another.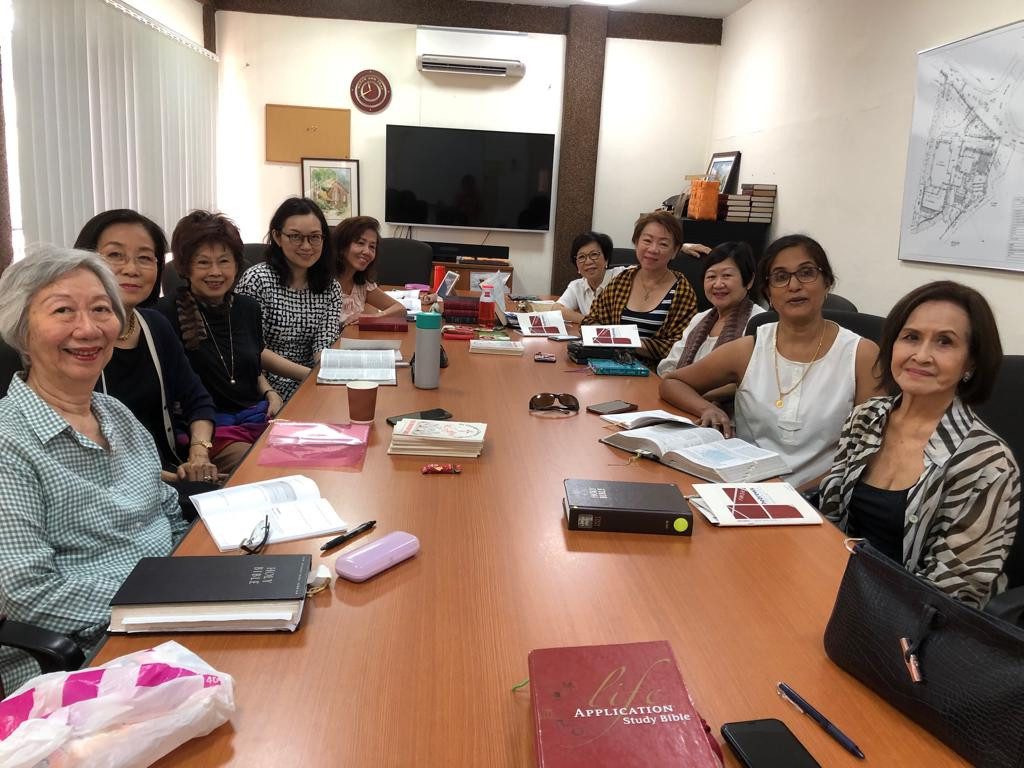 St. George's runs bible study groups for women
Tuesdays and Thursday mornings;

Wednesdays 10:00 am to 12.00 noon – a group of mature ladies meets at

 

St. George's, followed by a fellowship at lunch; and

Fridays 9:30 am to 12:00 noon – Mums meet for Bible Study in St. George's while toddlers play in a separate room under the supervision of helpers.
For more information, please contact the church office on 6473 2877 or contact us.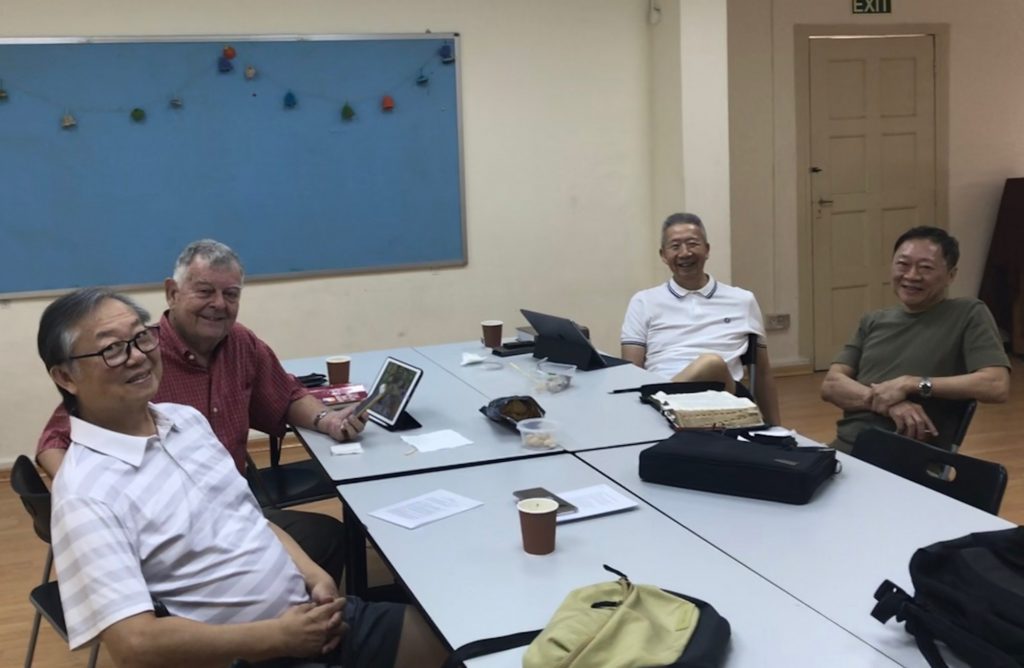 The Men's Ministry at St George's seeks to bring men to Christ and build each other up through God's word to be men of integrity, within our families, at work and in church.
The following activities take place on a weekly basis, and provide a regular opportunity for men to join together in fellowship and worship.
    

Men's Bible Study, Breakfast and Devotion, 7:15 am to 8:15 am on Fridays in

 St. George's Church.

    

Men's Navigator, 10:30 am to 12:00 pm on Wednesdays in

 St. George's Church.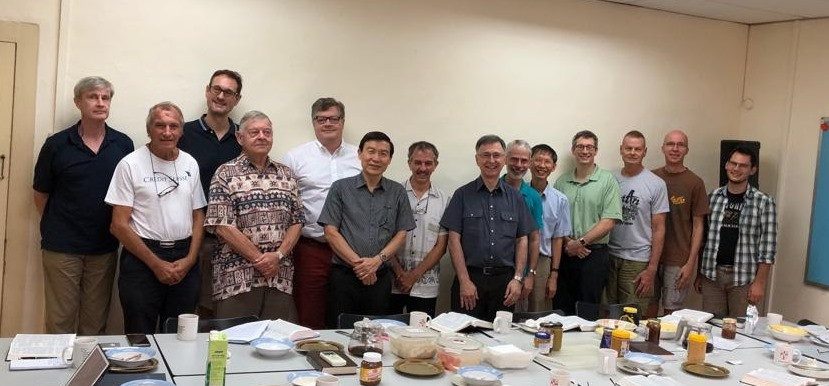 Many of us have demanding work schedules and travel on a regular basis. You are welcome to join us whenever you are in town! In addition, special breakfasts are sometimes held, providing an opportunity to listen and learn from visiting speakers.
Barbeques (Band of Brothers) and outings are arranged regularly, allowing the men of St. George's and their families to spend time together socially and enjoy Christian fellowship.
If you would like to join us for Men's Ministry at St. George's, please contact us by calling the church office on 6473 2877 or contact us.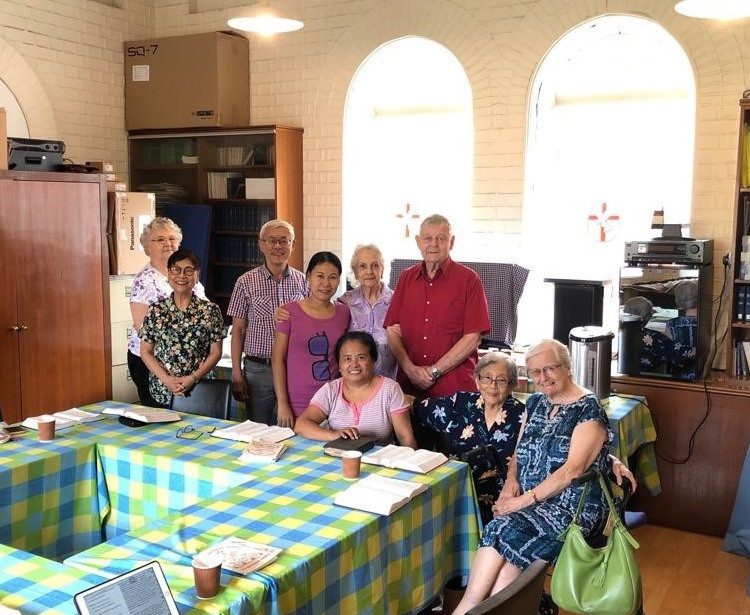 The Seniors' Ministry at St George's seeks to give ladies and gentlemen, aged 50 and above, the opportunity and privilege to grow closer to God, and to one another.
We have a weekly Tea Time Fellowship in the Church's Vestry every Thursday from 2:00 pm-4:00 pm. This includes worship, Bible reading and prayer, refreshments, and fellowship.  Once a month, we have a guest speaker at Tea Time Fellowship.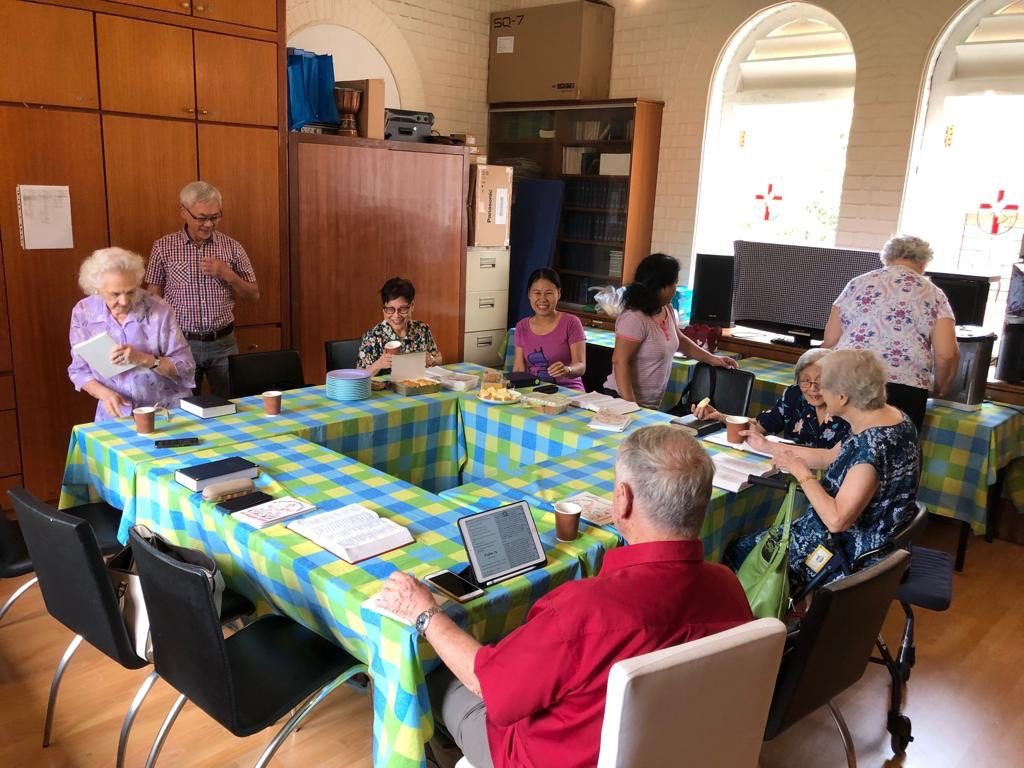 We also have a Quarterly Brunch, held on a Saturday morning.  We enjoy a talk by a guest speaker, followed by brunch.  This is a wonderful opportunity for working seniors to participate and enjoy fellowship.
You are welcome to join us.  We would love to meet you!
For more information, please contact the Church office at 6473-2877 or contact us.
Safeguarding of Children and Vulnerable Adults
For more information please go here https://stgeorges.org.sg/safeguarding-statement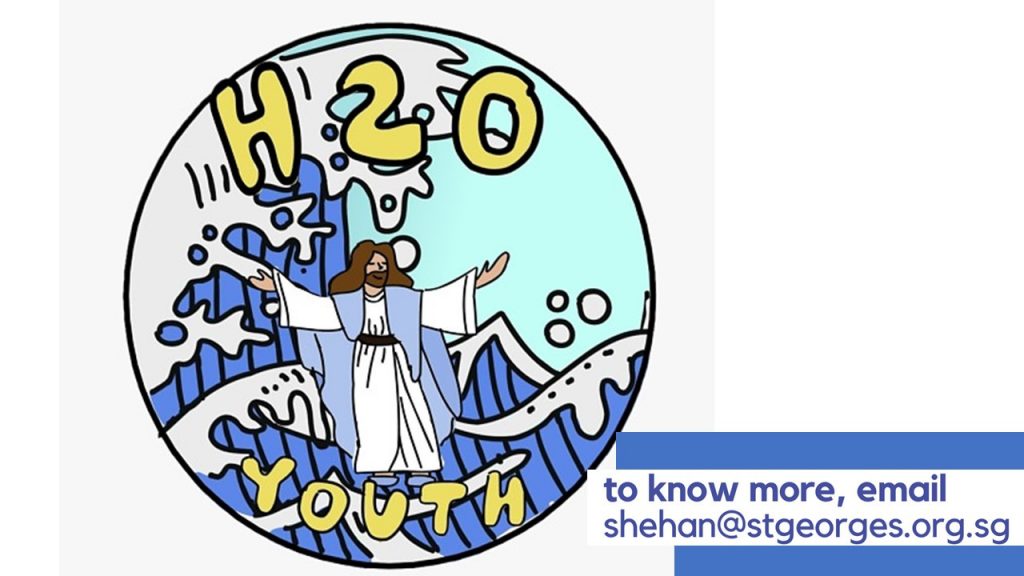 All H2O Youth sessions (Sundays and Dig Deeper) is back in person. 
We'll continue to keep you updated on any changes with H2O throughout this period.
For classes and other H2O events please go to What's On page.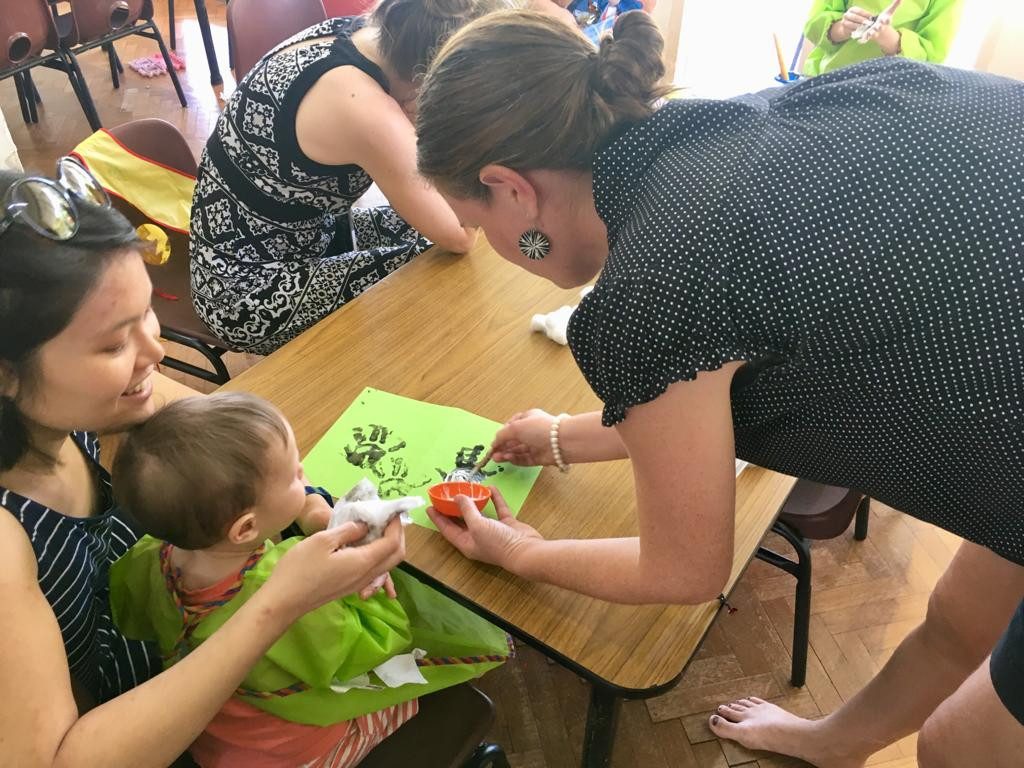 Tiny Tots is a friendly playgroup for all parents with babies and young children here in Singapore. It's a place to have a cup of tea or coffee and chat whilst your children play.  Our groups cater to children aged between 0 and 4 years old.
We meet regularly during term time on Monday, Wednesday and Thursday mornings from 10:00-11:30am.
The session includes some singing, making friends and lots of free play!  We also celebrate special occasions such as Christmas and Easter with stories, crafts and more fun activities! Tea, coffee and children's snacks are provided.  There are separate play areas for babies, crawlers and walkers.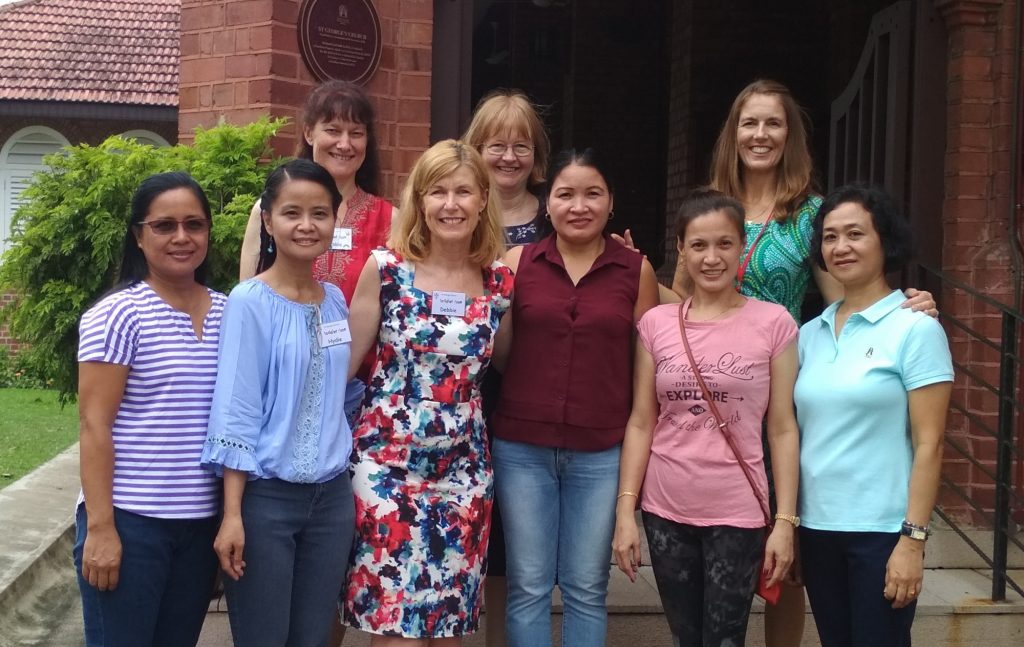 Toddler Time takes place every Tuesday morning during term time from 10.00 am – 11.00 am. It is an opportunity for caregivers to take pre-school children to a child-friendly church service. We sing songs and listen to a bible story in the church and then have craft and play until 11.00am.
To register for the current term, go to what's on page
For further details please contact Hydie Valdez at toddlertime@stgeorges.org.sg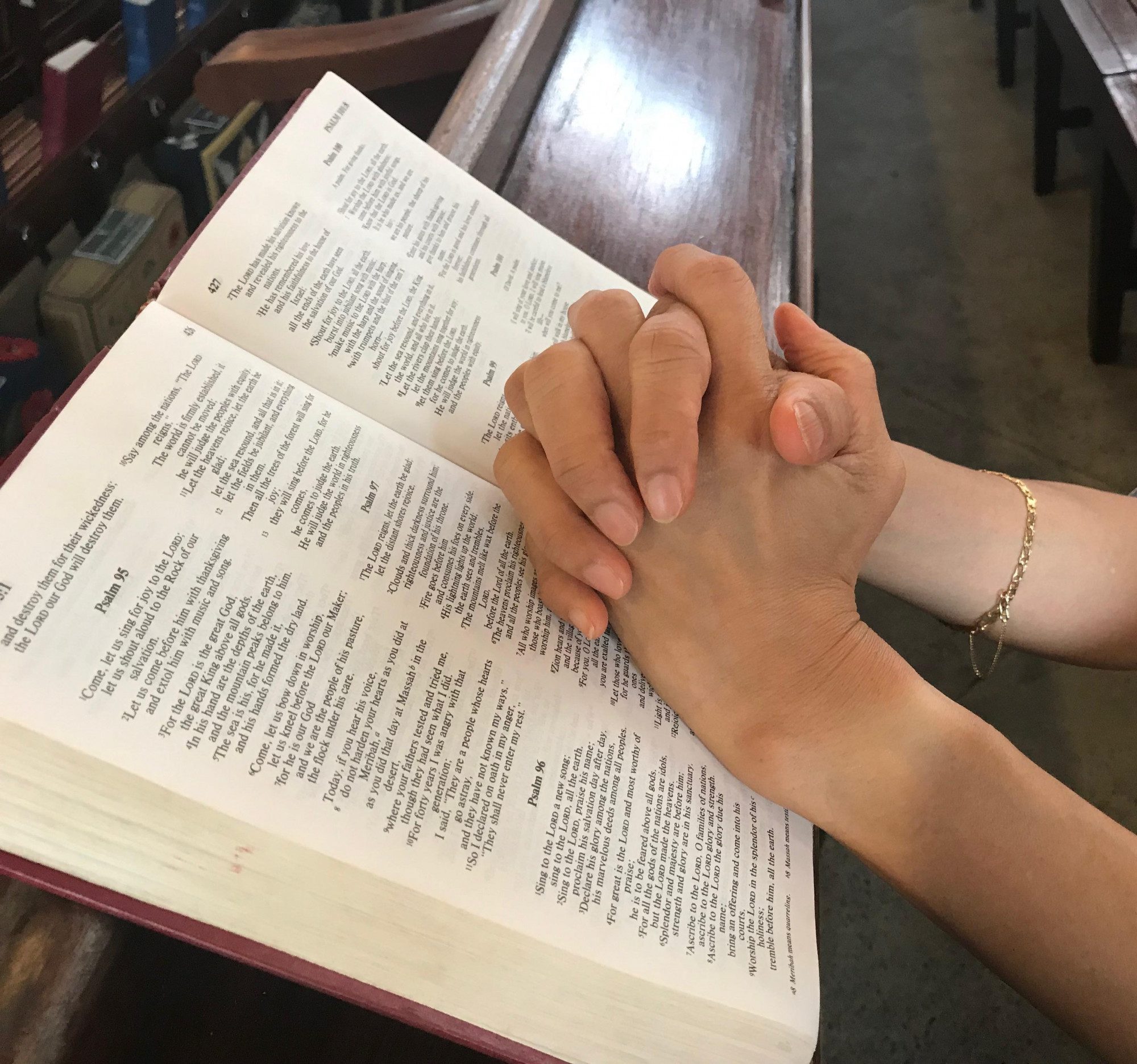 Prayer is an integral part of church life at St. George's.  It is our opportunity to put before the Lord our prayers of praise, penitence, thanksgiving, and intercession; to tell Him our troubles and to ask Him for help.
Prayer Link
Confidential prayer support for any urgent needs.  Email your prayer requests to our prayer team members who will pray immediately for that need in complete confidence.  Email Prayer Link now.
Prayer Rail
After Sunday services at 08:00 am and 10:15 am, you are invited to pray in privacy and confidence with a prayer partner.  Look for our prayer volunteers by the pulpit at the front of the church.
Prayer Group
Meet others on Thursdays from 09:30 am to 10:00 am in the church Prayer Room for a weekly morning prayer session.
Corporate Prayer
We meet on the first Thursday of every month from 07:30 pm to 08:30 pm in the church for corporate prayers.  All are welcome.